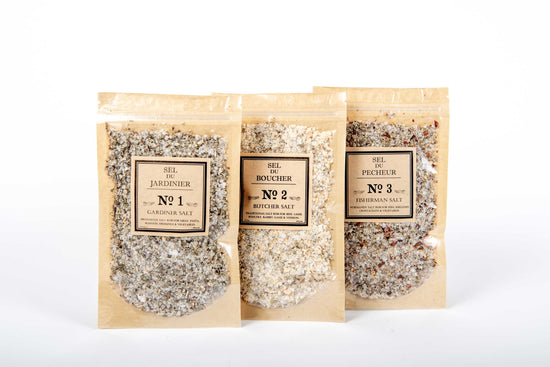 Gourmet Food Salts Satchel
Regular price
Sale price
$19.99
Unit price
per
Sale
Sold out
Product Information

120g satchel - Gourmet salts made from Murray and Darling River artesian basin salt that is processed at Pyramid Hill in Victoria Australia complimented with Australian quality herbs.

Made to our own yummy tasted and tested recipe with quality ingredients. We design all our products, lovingly hand craft and label them. 

No.1 Gardener: Garlic, basil, thyme and oregano, an instant vegetable rub for roasting or add to pasta sauce.

No.2 Butcher: Garlic and Rosemary an instant rub for all types of meats for the BBQ and oven. 

No.3 Fisherman: Chilli, Lemon Pepper & Marjoram a seafood rub for the BBQ, oven or add to a seafood sauce.